Race to greatness, Race to win
Offshore Racing, It's in our blood.
Now you can compete in world-renowned races, lining up against some of the leading names in sailing, on board our purpose-built offshore racing fleets of 68 and 70-foot yachts.

This will be an exhilarating big-boat experience, with everything from entry fees and pre-race qualifying to victualling and maintenance taken care of. Our professional skippers and additional qualified persons know how to handle the Clipper Race stripped-down racing yachts so your team can get the absolute most from your campaign.
Experience the unforgettable world of Offshore Racing
Hardened ocean racers to weekend sailing enthusiasts, racing a purpose built racing yacht offshore, out of sight of land, is a true bucket list experience.  Clipper Events brings the experience of racing at 40 degrees in some of the world's most iconic sailing races with an safe, all inclusive and professionally staffed race experience. Join the racing fleet on one of our Clipper 68 or Clipper 70 ocean racing yachts to gain new skills, broaden your racing experience and log RYA miles.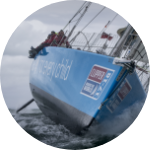 Record breaking race yachts
Race on board the world's largest matched fleet of ocean racing yachts.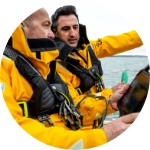 Highly Experienced Race Skippers
Experts in building teams and delivering results in a safe and dynamic environment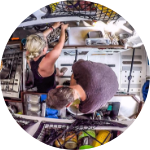 Comprehensive All Inclusive Package
No hidden extras, everything you need for the Race Campaign is included.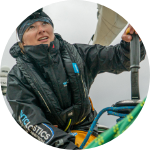 Hands-on Racing Experience
Your decisions, your effort, your race. You will be fully functioning race crew.
Iconic Races Loyalty Programme
Everyone loves to be appreciated, and we recognise that. We reward both loyal customers and those who are already part of the Clipper Ventures family.
For every calendar year you book and complete a race, you will receive a 5% discount. This will accumulate to a maximum discount of 15%.

Clipper Race Alumni will receive a 5% loyalty reward on their first booking.
If you haven't heard enough
By clicking submit you are accepting the terms of Clipper Event's privacy notice