Plain Sailing Pricing
Epic Sailing day, uniquely yours
All Clipper Events team building, leadership and corporate hospitality sailing days work from a singular standard package with clear upfront pricing per yacht per day. However many of our client prefer to add optional extras to make their day unique.
OUR STANDARD PACKAGE INCLUDES
Professional Skipper and First Mate
All skippers and first mates employed by Clipper Events meet the strenuous criteria we enforce. They follow the same high standards onboard whether they are racing around the cans in the Solent or competing in the Clipper Round the World Yacht Race.
Twelve Participants
Six minimum
Each package includes provision for twelve guests on board each yacht. The minimum number of participants that we can operate a sailing experience for is six, but the price remains the same.
All event guests must be aged 18 and over to participate.
Simple but Substantial Catering
A standard day sailing experience includes a simple but substantial on-board lunch for each participant. If you fancy something more, you can upgrade your catering package to match expectations.
All catering is single use plastic free and locally sourced where possible.
Your people and event are fully insured
All participants engaged in activities organised by Clipper Events are insured under our Personal Accident and Travel Cover. In addition, Clipper Ventures Plc also has Public Liability Insurance of £10m.
Details of insurance policies can be shared on request.
Easily Accessible Departure Location
With convenient public transport links, we start your day from Gunwharf Quays Marina, Portsmouth. If coming by road, we can also use our Clipper Race training base in Gosport which has private parking.
Need a different location? Look at our added value options.
Equipment and Clothing Included
Each participant is supplied with ocean going Musto technical wet weather clothing including BR2 jacket and salopettes. We also provide everyone with top of the range Spinlock Vito DeckVest life jacket specially designed for our yachts.
Enhance your event
Whilst our standard package offers a fantastic experience for all involved, we can also tailor the day to create a unique sail day that meets your goals. From booking an expert facilitator, branding the yacht with your company design or hiring a photographer to capture your team's highlights, the Clipper Events team will work with you to create a memorable day.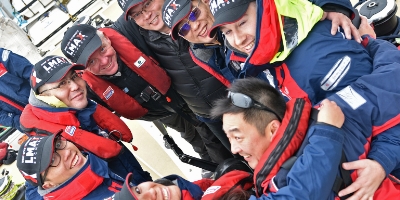 PROFESSIONAL BUSINESS FACILITATOR
Our expert facilitators from partners Mission Performance and Grahame Robb Associates are proven in their fields and work with a far reaching range of industries. A facilitator will plan, guide and manage your experience on the water to ensure that the group's objectives are met effectively, with clear thinking and meaningful participation from your whole team.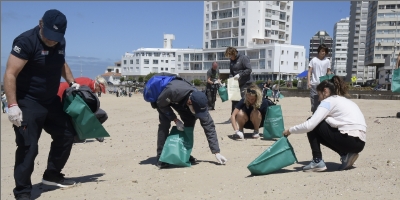 Social or Environmental Project
We can build a tailor made programme that creates change socially or environmentally to meet your ESG requirements. Utilising our network of world leading Clipper Race partners, we can link your experience to a local, national or virtual project that gives back. Ideas to explore include carbon offsetting by planting seagrass or a virtual classroom session with UNICEF UK.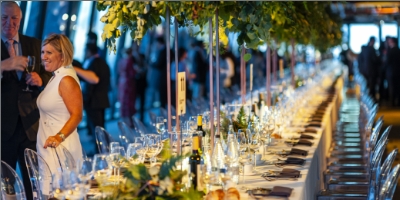 Enhanced Catering Package
Food and drink is at the heart of all good events, we can cater to all tastes. Be served a relaxed onboard breakfast or get stuck into your own authentic 'ocean racing' experience by cooking in the yacht's galley.
Ready to step off the yacht? We also have links to the best restaurants in our local area. From sundowners to a shoreside three course meal, we can plan it all for you.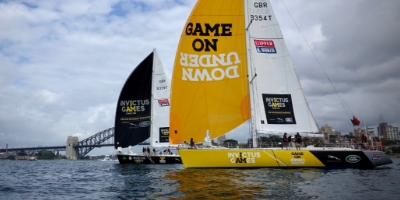 Custom Branding
Ensure that participants feel part of your brand story. We can offer complete brand immersion from; yacht branding, Musto technical sailing clothing, leisurewear, site branding and environmentally considerate trophies and gifts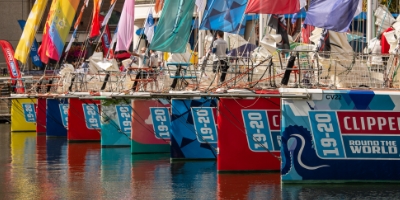 Different Event Location
Portsmouth and Gosport have great public transport links but you may need an alternative location for your event. As long as it meets our technical requirements, we are happy to discuss alternatives.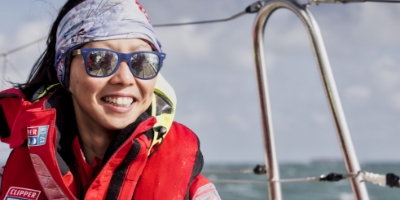 Photography
Capture this once in a lifetime opportunity with an experienced sailing photographer. Ensure each participant is captured and create content for your platforms or a unique take-home gift.
Big Ideas, Bigger Savings
If you are considering multiple yachts or an event of multiple days, we would welcome the opportunity to build a tailored rate that reflects the size of the event.
With 18 yachts across two fleets, we can cater for up to 216 guests at one event. 68 and 70 foot yachts match racing on the Solent is a dynamic and iconic sight.
Where Loyalty Matters
For every calendar year you book and pay for an event, you will receive a 5% discount. This will accumulate to a maximum discount of 15% off your sailing events.
Clipper Round the World Yacht Race partners and Clipper Race Crew Alumni will receive a preferential rate of 10% off our standard Clipper 68 and 70 packages.
Why book a experiential sailing day with us?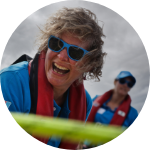 No Previous Experience Required
Suitable for all abilities. Training tailored for sailing novices or experienced sailors. Technical clothing and safety equipment provided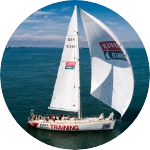 COVID SAFE EVENT ENVIRONMENT
Covid-19 safe environment with enhanced cleaning and mitigating measures. Event held in the great outdoors with fresh air in abundance!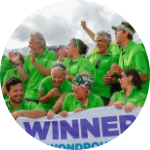 Proven Platform for Success
 By the end of your event, your participants will have a shared sense of experience that cannot be created in a normal corporate environment.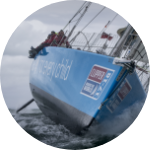 Record Breaking Race Yachts
Yachts have circumnavigated the globe multiple times.
One design, matched fleet and safe for all levels of experience.
Up to 18 yachts available.
TRUSTED BY THE BEST
I can whole-heartedly recommend Clipper Events as one of the best corporate sailing firms I have experienced. Its round the world fleet makes for a unique and thrilling sailing experience. The yachts are perfect for team-building for both experienced and inexperienced sailors alike.
An amazing weekend of sailing. Great skipper and crew. I will be recommending this to all at BNP. A great way to bring our team from across Europe together. Very memorable, very exciting.
Without doubt, yesterday was one of the best corporate days I have done. Totally exhilarating, great weather, great crew and overall a fantastic day which will be remembered for a long time I'm sure.
Thank you for a very well received two days last week. The event completely achieved what it set out to do, and I have to say, I think it was our most successful event so far. I was very impressed with your sailing team who displayed a courteous, quiet and authoritative leadership style which was well received and noted by the participants. I would be delighted to work with them again.
If you haven't heard enough
By clicking submit you are accepting the terms of Clipper Event's privacy notice