This is a fresh start for Clipper Events, with a clear focus on experiences that draw on our heritage and expertise. Taking part in big-boat racing, we offer competitive sailing action, giving access to iconic races, on board our own yachts. And with a 25 year history of introducing people to sailing for the first time, our experiential sailing events, far removed from the workplace, will re-engage employees, bolster confidence and develop client relationships.
OCEAN RACING,
IT'S IN OUR BLOOD
Clipper Events is operated by Clipper Ventures PLC and the team behind the globally recognised Clipper Round the World Yacht Race. Founded in 1995 by legendary yachtsman Sir Robin Knox-Johnston and William Ward OBE the company has trained over 5,000 race crew from all walks of life to sail around the world whilst inspiring many thousands more.
UPCOMING EVENT
ROLEX FASTNET 2023
In 2023, the Rolex Fastnet Race will celebrate its 50th edition and Clipper Events is set to return to this iconic race. This milestone edition is expected to receive record entries.
Now is the time to step on board one of the exceptionally strong and fast Clipper 68s and complete a full Fastnet Race campaign – a tick on every sailor's bucket list.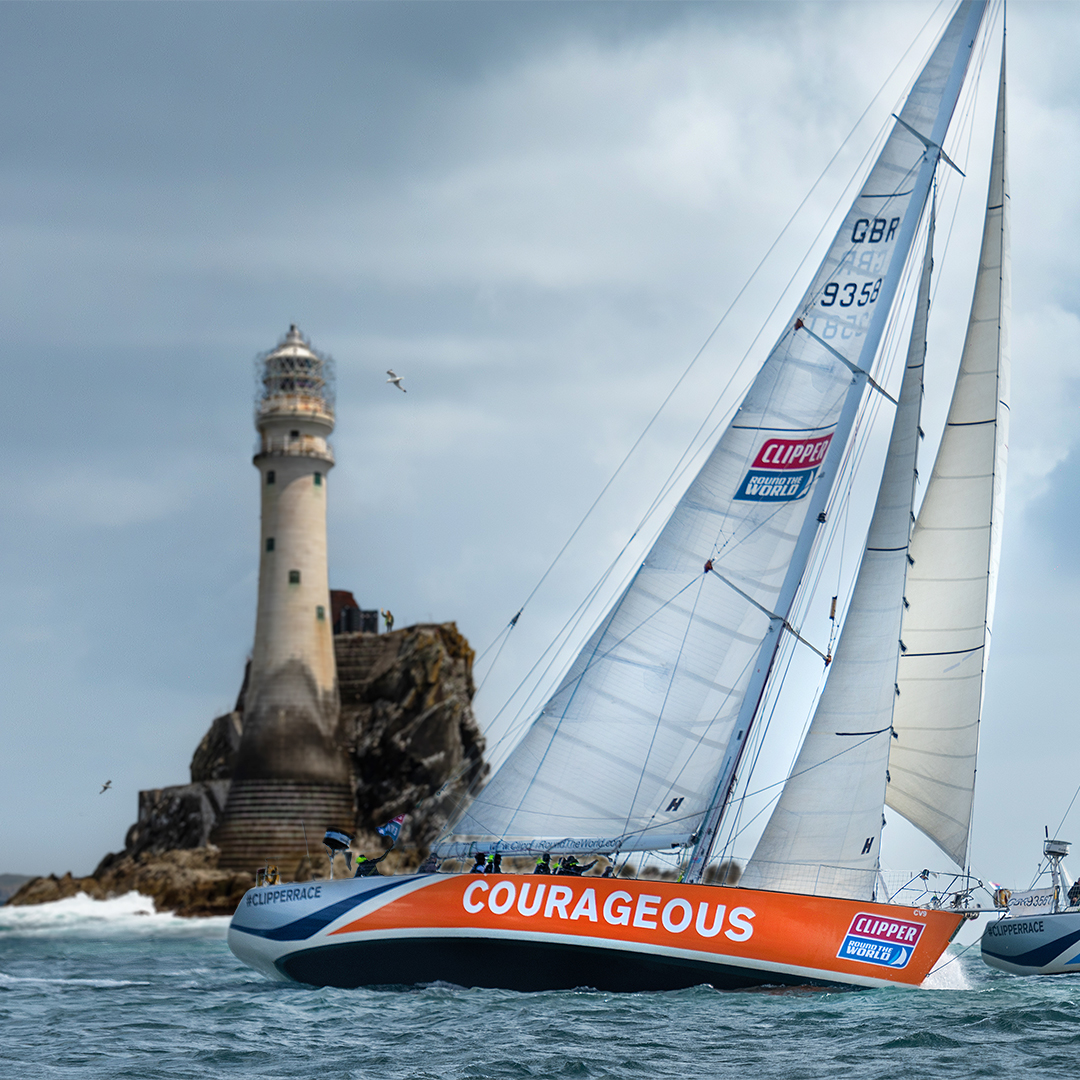 TRUSTED BY THE BEST
Thank you for a very well received two days last week. The event completely achieved what it set out to do, and I have to say, I think it was our most successful event so far. I was very impressed with your sailing team who displayed a courteous, quiet and authoritative leadership style which was well received and noted by the participants. I would be delighted to work with them again.
The caliber of staff both on and off the water is very high. The skipper and mates are always enthusiastic and professional. A level of professionalism that is hard to find elsewhere in the sailing industry. With the size of boats Clipper Events offers, it is easy to spot the other teams on the water, which adds an extra level of competitiveness between the teams as they aim to be first back across the finish line.
I can whole-heartedly recommend Clipper Events as one of the best corporate sailing firms I have experienced. Its round the world fleet makes for a unique and thrilling sailing experience. The yachts are perfect for team-building for both experienced and inexperienced sailors alike.
Without doubt, yesterday was one of the best corporate days I have done. Totally exhilarating, great weather, great crew and overall a fantastic day which will be remembered for a long time I'm sure.