An unforgettable business venue
CORPORATE SAILING DAYS AND EVENTS WITH A DIFFERENCE
Create a corporate sailing event tailored to meet your own objectives. Our unforgettable sail days provide a natural business-to-business and corporate hospitality setting whilst also offering an out of the ordinary, exhilarating and competitive day out. By the end of the event, your participants will leave with a shared sense of experience that cannot be created in a normal hospitality environment.
As operators of one of the world's most prestigious sailing events, Clipper Round the World Yacht Race we know how stepping on board a thoroughbred racing yacht unleashes a sense of freedom and adventure regardless of previous sailing experience or skill. When sailing with Clipper Events your guests don't need to have sailed before, we will provide all the training and kit required. Our sailing days are naturally held in the great outdoors meaning that your event will be held in a covid safe environment.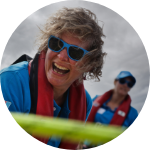 No previous experience required
Suitable for all abilities. Training tailored for sailing novices or experienced sailors. Technical clothing and safety equipment provided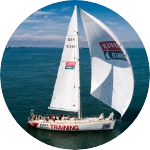 COVID SAFE EVENT ENVIRONMENTS
Covid-19 safe environment with enhanced cleaning and mitigating measures. Event held in the great outdoors with fresh air in abundance!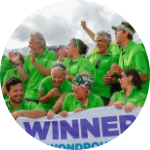 Proven Platform for success
By the end of your event, your participants will have a shared sense of experience that cannot be created in a normal corporate environment.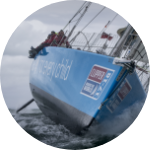 Record breaking race yachts
Yachts have circumnavigated the globe multiple times. One design, matched fleet and safe for all levels of experience. Up to 18 yachts available.
How sailing delivers for your clients?
In-person meetings and hospitality have been limited in recent years, making it even more important to reinvigorate customer relations and maintain strong relationships. Whether you are looking for a client engagement sailing day or traditional hospitality for clients, a day on the water sailing with Clipper Events will be a carefully managed, sustainable and most of all rewarding experience for you, your team and your guests.

We remind our clients that sailing is a great equaliser. With over 25 years experience of introducing people to the sport of sailing, we are the sailing industry leaders in making sure everyone, regardless of their ability, feels at ease on board our racing yachts, helping them participate and ensuring guests have an unforgettable shared experience with you and your team.
Your sailing day, on your terms
Through our experience running the iconic Clipper Round the World Yacht Race, we are well versed in training groups who are all new to each other and to the sport. A corporate sailing day with Clipper Events can help cement burgeoning business relationships and forge new ones.
We will create a day fully aligned to your objectives which can involve as much or as little physical involvement from you and your guests. Get everyone taking a turn at the helm and raising the sails or sit back and let our professional skipper, first mate and crew do the hard work as you enjoy the backdrop of the Solent.
Scalable corporate sailing days
Chartering a Clipper Race yacht, you'll be able to host a maximum of 12 guests per yacht. However, with 18 high performance racing yachts available in our fleet, if you are looking to engage clients across all aspects of your business, we have the capacity for up to 216 people to get involved in your corporate sailing experience.
YOUR BUSINESS, YOUR GOALS
OUR PROVEN STRUCTURE
At Clipper Events, we design the detail of your corporate sailing event in response to your own core objectives, so each sailing day programme will be slightly different. It's our flexible approach to our sailing events has built us a proven track record in providing and unforgettable corporate experience as well as positive event outcomes for SME's through to multinational corporations.
"I can whole-heartedly recommend Clipper Events as one of the best corporate sailing firms I have experienced. Its round the world fleet makes for a unique and thrilling sailing experience. The yachts are perfect for team-building for both experienced and inexperienced sailors alike."
ACCENTURE
Welcome: Start the day with a welcome from our professional team, ensure everyone gets a chance to say hello before being put into teams.


Plan and prepare:  Get kitted out in all the latest ocean racing gear, comprehensive Safety checks and a briefing on what to expect.

Learn the skills for success: Learn the basics to make the yacht race, from hoisting sails to tacking evolutions, each technique requires communication, cohesion and trust, all key elements of a positive business partnership.

Shared Experience: Refine your skills and put them to the test. Whether its a competitive race or a strategic challenge, share that unique experience of working as a team and achieving results. Cementing relationships for the long term.

Evaluate and celebrate: After an exhilarating day on the water, your guests will walk away feeling connected, invigorated and reflective on a day of shared experiences and success.
The perfect entertaining space
Our Clipper racing yachts provide a unique backdrop for business to business networking. When out on the water, you'll have access to your guests in an environment where working together as a tight-knit team is paramount. By the end of this invigorating sailing day, your participants will leave with a shared sense of experience that cannot be created in a normal hospitality environment.
ACHIEVE MORE
CREATE YOUR CUSTOM PACKAGE
Clipper Events has a comprehensive range of bolt-on options to add value to your corporate sailing event, we always go the extra mile to ensure your event is as you envisioned.
Explore the options:
Enhanced catering packages
On the water photography
Custom brand immersion
Environmental or social project
Various event locations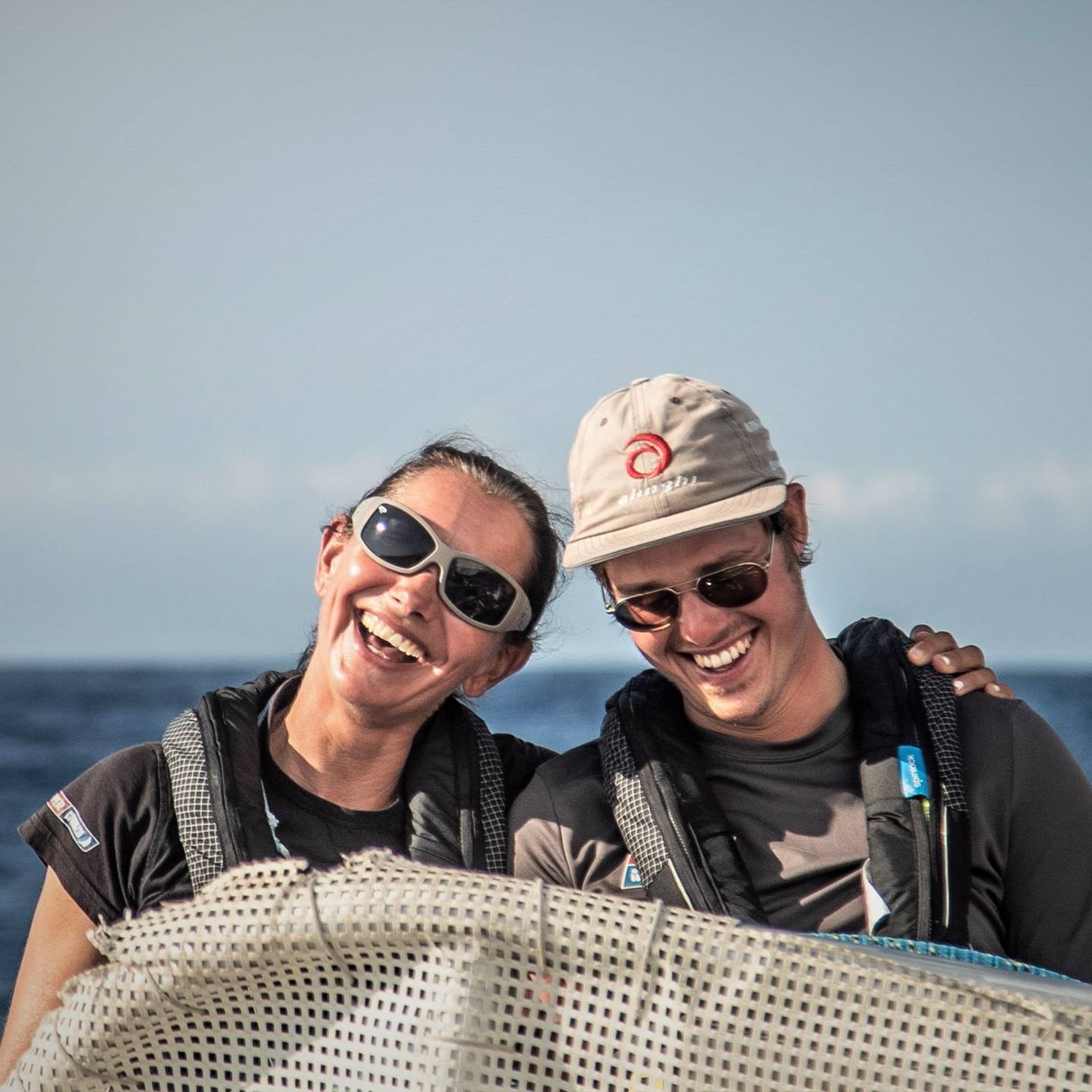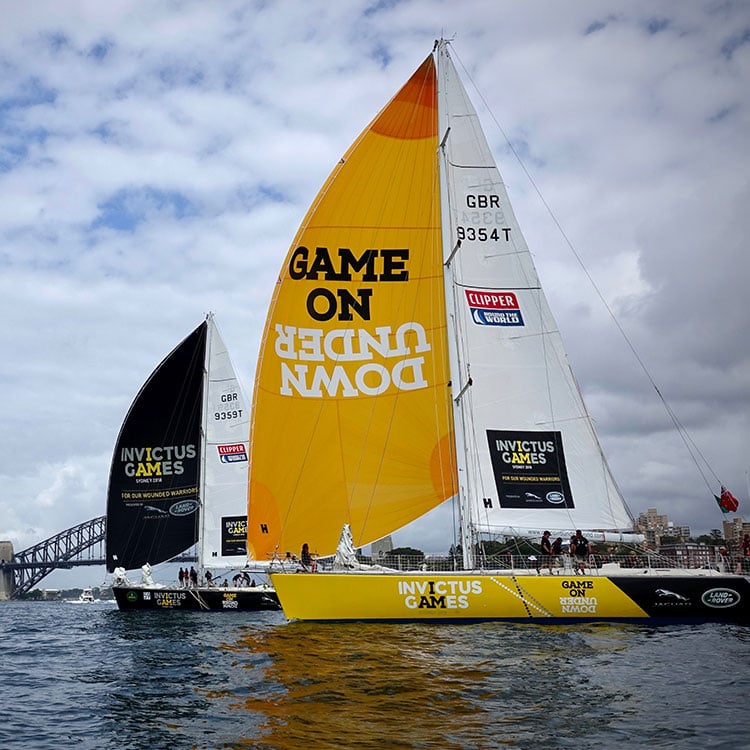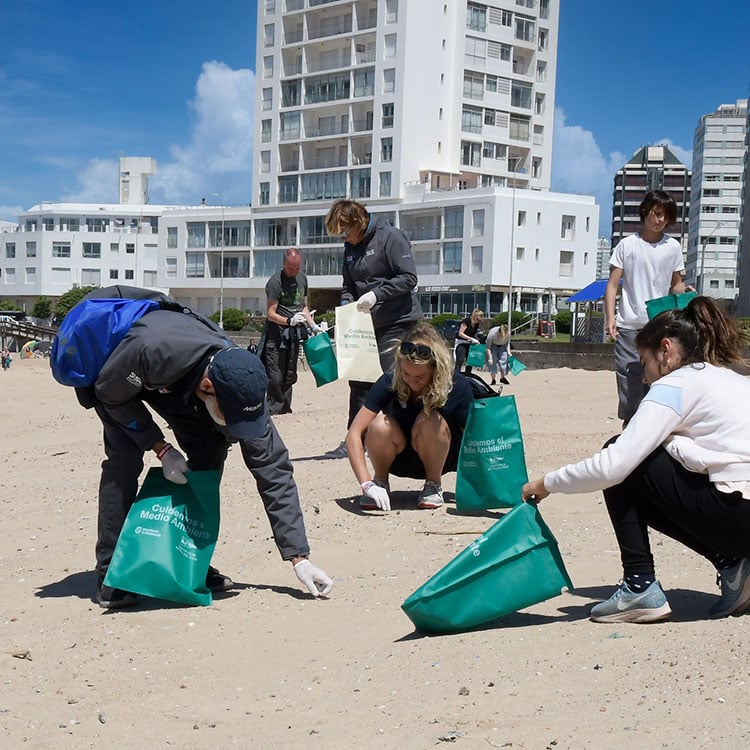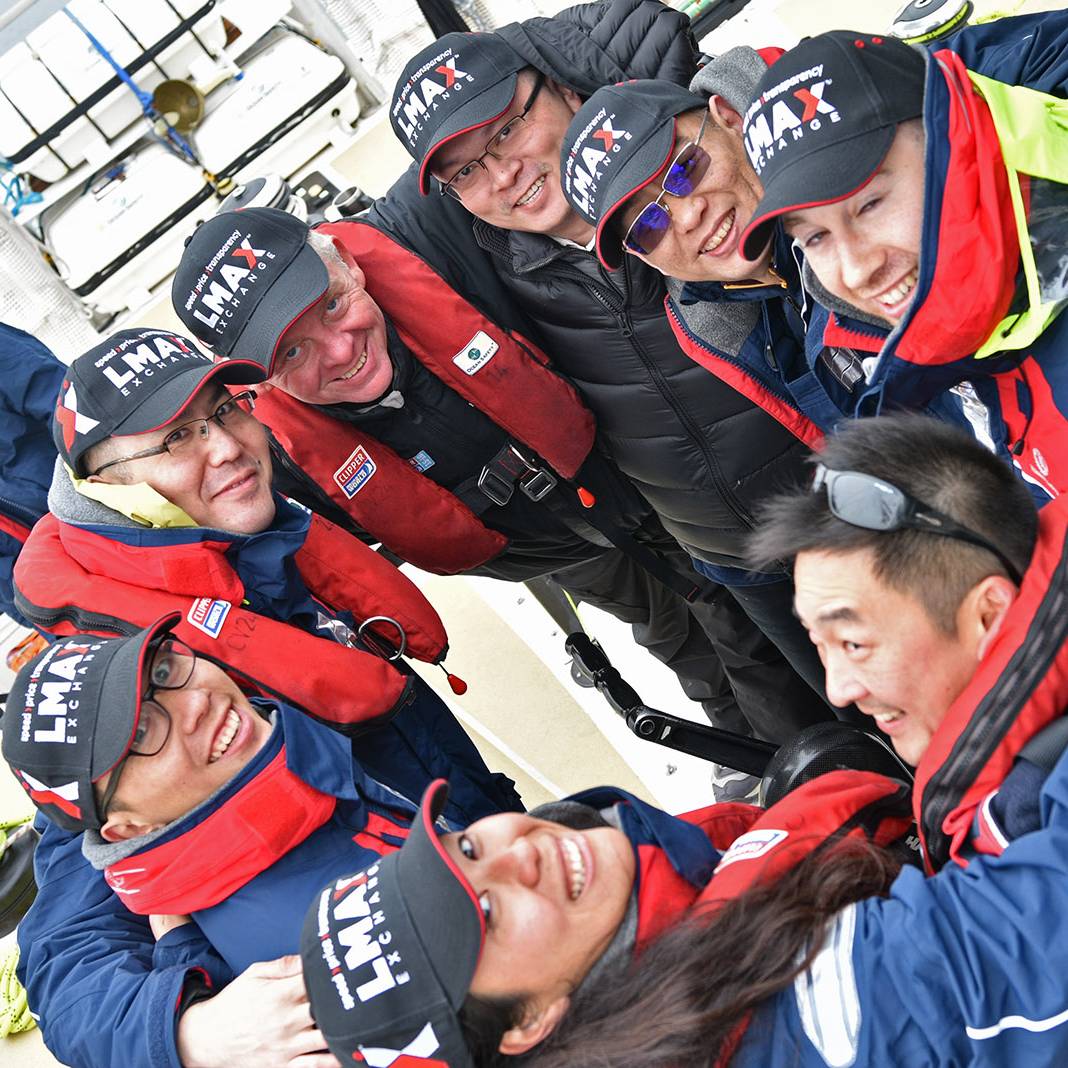 TRUSTED BY THE BEST
An amazing weekend of sailing. Great skipper and crew. I will be recommending this to all at BNP. A great way to bring our team from across Europe together. Very memorable, very exciting.
Without doubt, yesterday was one of the best corporate days I have done. Totally exhilarating, great weather, great crew and overall a fantastic day which will be remembered for a long time I'm sure.
I will definitely be booking a Clipper Events race day for my key clients. You can't beat that joint commitment of mucking in with the most physically demanding tasks. I also loved being the one told what to do for a change.
If you haven't heard enough
By clicking submit you are accepting the terms of Clipper Event's privacy notice